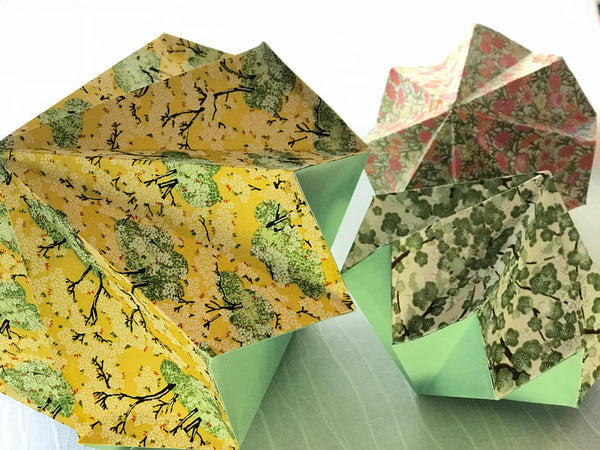 KAMI 2017 Christmas Window Display - DIY Origami Pendants/Diamonds
This Christmas, our designer, Dear decided to use Origami Diamonds made with our signature Chiyogami and Nepalese Paper for our window display.
The Kami team took few days to produce these lovely ornaments, and we would like to share how they were made.
Detailed instructions can be found by clicking the instructions below or this link: Origami Diamonds
If you like the fun of folding, we also sell the pre-cut Origami Diamond paper for you to create these beautiful Christmas hangers. Contact us to inquire about price and availability.