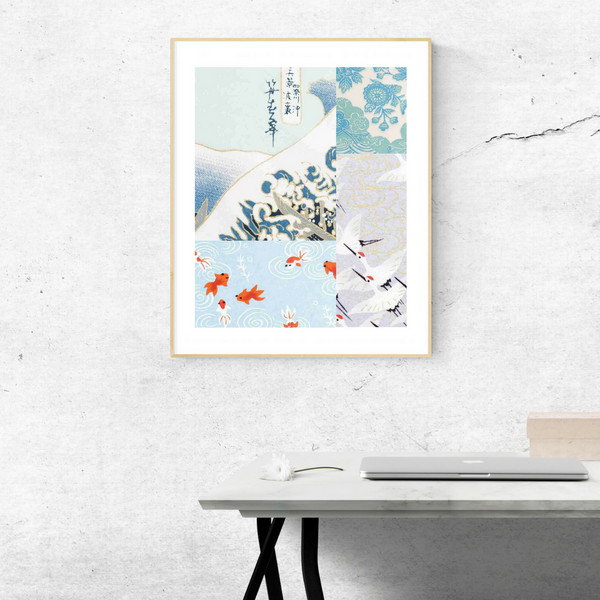 Paper History
Japanese Paper
Chiyogami Japanese Papers are inspired by patterns on Kimono fabrics dating from the Edo period and are hand silk-screened using intense colours with gold overlay.
Chiyogami paper is handmade by a small amount of paper making families throughout Japan. It is important to keep alive this fine tradition of paper-making, as it is becoming more difficult to make a living as a papermaker, and support small sustainable businesses, due to decreasing demand in the Japanese domestic market.
It is easy to admire Chiyogami for its beauty alone, but what is even more impressive is understanding the time and craftsmanship that goes into making just a single sheet.
To create a single sheet of Chiyogami, each base sheet of mulberry paper is silk-screened with as many colours as there are in that particular pattern - in most cases, four or five colours.
Nepalese Paper
Nepalese Lokta paper is handmade by local families in Nepal, and is fair-trade classified. It is an ecologically friendly paper made from the fibrous bark of the Daphne shrub, or "Lokta bush".
After harvesting, the plant completely regenerates to full maturity again within 4-5 years.
If left to grow past maturity the Lokta Plant will not have any new growth, therefore the harvesting process actually helps the bush grow.
Italian Paper
Our Italian Paper range is a fine selection of decorative paper, including lines from Rossi (http://www.rossi1931.com/history-of-italian-stationery-company/), and Carta Varese (http://www.cartapura.de/carta-varese-en.html).
Possessing their prints is like taking part in a decades-old tradition, and is an experience that connoisseurs of literary arts cannot pass up.