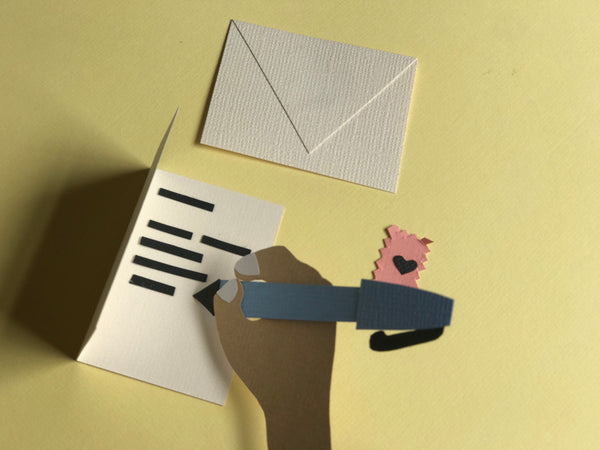 Productive Things You Can Do At Home
There's a lot to miss about our day-to-day bustle before the advent of COVID-19, socializing, work, being able to see and do as we pleased. Certainly, there's a great deal of dislocation happening in both business and personal lives.
It feels odd to write about any upside to this virus, but in the midst of all this, we can find moments of clarity where we realize that there's an opportunity to find meaningful ways to spend our long days at home. After all, haven't we all wished we had more time to ourselves, well, now we have it.
So what to do? The Kami Paper team have actually been fairly busy these last few weeks. We've been trying out new ways to keep our communities active and engaged with art, so we thought we might share some ideas:
Plan for Productivity: Now is a great time for looking ahead and setting goals. There's ample time for some significant reflection about what's important and what's not. You can really take it to the next level by getting into the practice of Bullet Journaling, or #BuJo. Bujo is a practical way of sharpening your productivity and it's not just for those who are artistically inclined.  We've even developed a brand new how-to workshop as an introduction for newbies.
Order picture albums: Do you have a stack of photos you have been meaning to put in frames or photo albums? If so, take a few minutes online to find options that excite you. You can finally settle down and get those stacks organized for posterity.
Send notes: Being grateful has been shown to greatly alleviate stress and just generally cast your perspective of the world in a positive light. Your recipients will also feel awesome when they receive a handwritten note that's so rare in our world of electronic missives.
Digital hangouts: Being at home these days is a lot different from when we were growing up. With all the great technology we have access to you can reach out to friends and family in ways that go just beyond talking. Set up video sessions to share meals or play games -- and not just online ones either. Some good old fashioned chess or board games over video chat is completely reasonable if you accommodate a few adjustments in the gameplay.
Improve your eating: It's interesting, but the Kami Paper team has noticed that we are all generally eating better. There's a lot that nutrition scientists disagree on, but a common thread of the nutrient-challenged, calorie-dense, waist-widening modern diet are the extremes found in our food environment. Food is available to us whenever, whatever we want, with everything engineered to be delicious. Now, for a while, we have dictatorship over our food environment: If you want to make it more conducive to eating healthy foods in quantities consistent with the weight you would like to be, now's the time.
Many of us have wished for more time at home to get things done, and, well, now we have it. Using this opportunity to make meaningful adjustments will not only make you feel more in control and save you time later, but it will also give you a sense of renewal and accomplishment.